Information regarding COVID-19
15.07.2021
The crisis committee of the University of Bayreuth has been operative since February and remains in daily contact with authorities. It is staffed by representatives from all areas of the University. We are observing the situation very closely and readjusting our measures continuously. Besides our contribution to containing the spread of the virus, the protection of students and employees is our top priority.
General Information regarding COVID-19, updates on the current situation as well as advice for students and staff with regard to health measures can be found here.
---
Information about the coronavirus in Germany:
The information on the websites of the Robert-Koch Institute, the WHO, the Federal Foreign Office and the Federal Ministry of Health is updated on a daily basis. The University of Bayreuth provides information on its website and in these FAQs, but also by e-mail and via its social media accounts!
Information for prospective international students
Are there any changes to the Preliminary documentation review (VPD) process for programmes which require an application via uni-assist? (updated on 15.07.2021)
For the time being, applicants for Summer Semester 2021 and Winter semester 2021/22 are not required to send in their documents to uni-assist by post. The preliminary documentation review will be carried out on the basis of the digital copies you uploaded at uni-assist.
Prospective students who are planning to apply for the 2021 summer semester and require preliminary documentation review (VPD) for this purpose can now apply for this at uni-assist.
Will there be a DSH exam for Winter Semester 2021/22? (updated on 15.07.2021)
Due to the coronavirus situation, the University of Bayreuth will offer an internal German language examination for Winter Semester 2021/22. The internal language examination has the same requirement level as the official DSH examination. However, it only entitles you to study at the University of Bayreuth. A registered DSH certificate will not be issued. The German language exam will take place on 13 October 2021.

Only those students who have received (provisional) admission to a degree programme at the University of Bayreuth and have registered by the deadline of 15 September 2021
can take part.
You will receive more detailed information on registration by e-mail with your (provisional) admission.
I have questions about my visa (updated on 15.07.2020)
Information on entry and visa matters can be obtained from the Federal Foreign Office and the Federal Ministry of the Interior. Please make sure to contact the German embassy or consulate responsible for you or the local Foreigners' Office in Germany.​
Where can I get a confirmation of compulsory attendance in Winter Semester to present to the German embassy? (updated on 14.07.2021)
Since Summer Semester 2021, it has been possible to waive the requirement to submit a certificate of attendance. Germany's Federal Ministry of Education and Research has stated the following: "Entry for the purpose of taking up studies as well as study visits for individual semesters are possible. Proof of this must be provided with the corresponding notification of admission from the higher education institution. Proof of compulsory attendance is not required, as the higher education institutions regularly conduct a mixture of online and in-person teaching."
If you have any other questions, please contact welcomeservices@uni-bayreuth.de.
Information for Students, Exchange Students, International Guests, Researchers and Global Partners
What is the lecture period in Winter Semester 2021/22? (updated on 14.07.2021)
Lectures in Winter Semester will begin as planned on 18.10.2021. All other important dates concerning Winter Semester can be found here.
Is it foreseeable in which form courses will take place in Winter Semester 2021/22? (updated on 14.07.2021)
For teaching in Winter Semester 2021/22, the University of Bayreuth will offer online courses and in-person courses as needed. We will ensure that there is a comprehensive and high-quality range of courses in all degree programmes that will enable students to successfully begin and continue their studies in Winter Semester 2021/22.
Not all courses can be implemented as an online format. We therefore offer labs, practical tutorials, and seminar formats that are necessary for study in person, while strictly adhering to applicable hygiene standards in line with the legal situation and infection control measures.
With this strategy, the University of Bayreuth is reacting flexibly to the pandemic and enabling a high degree of manageability and progress in all degree programmes.
The various faculties will be providing comprehensive information on the exact regulations in the individual degree programmes shortly!
Will the orientation week take place in Winter Semester 2021/22? (updated 14.07.2021)
Yes! Our Orientation Week for international students will take place from 4 October to 15 October 2021. Welcome Services will provide international students with information on registration and the schedule as soon as possible.
Can I come to Welcome Services for a personal consultation? (updated 14.07.2021)
Due to the current exceptional situation, our counselling offices are unfortunately closed until further notice. You can of course reach us at any time by phone or e-mail (contact information can be found here) and we can help with any questions or problems in these ways.
Is there a way to meet other (international) students and to network on campus despite the current situation?
Yes, an initiative of the university group Enactus Bayreuth has created an Instagram account that gives the various university groups the opportunity to introduce themselves and announce upcoming events. Especially for international students, ESN also has a diverse programme to offer in this special situation - from language get-togethers to a tandem programme. The latest information can always be found on Facebook and Instagram.
Additional Information:
If you have any questions or concerns regarding the current situation, please contact us at welcomeservices@uni-bayreuth.de. Enquiries are answered on a daily basis.
Rest assured that we will do everything in our power to prevent you from suffering any academic disadvantage due to the current situation.
We will keep you informed about any updates as soon as new information becomes available and we very much hope to welcome you to our beautiful campus in the future.
---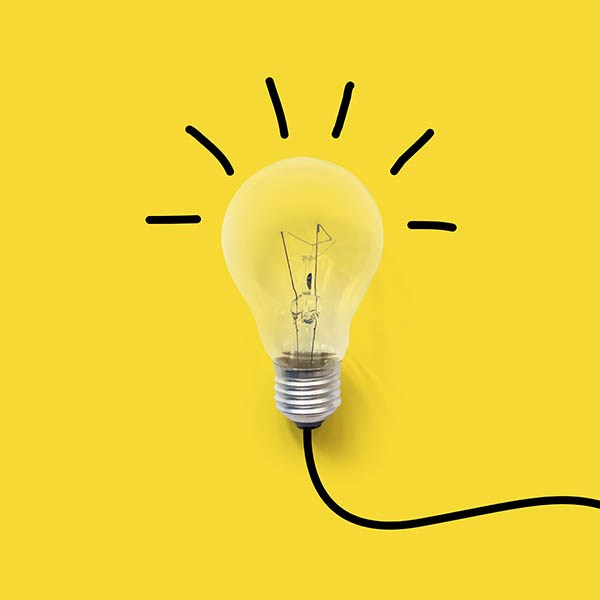 ---